B.Sc. Nursing - Bachelor of Science in Nursing
B.Sc. Nursing at Neelima Institute of Medical Sciences
Welcome to the B.Sc. Nursing Course page at Neelima Institute of Medical Sciences. Our Bachelor of Science in Nursing (B.Sc. Nursing) program is designed to prepare students for a rewarding and fulfilling career in nursing with a strong focus on academic excellence, clinical skills, and compassionate patient care. We aim to shape well-rounded nursing professionals who can make a positive impact in the healthcare industry.
The B.Sc. Nursing program at Neelima Institute of Medical Sciences spans a duration of four years. During this time, students will acquire a comprehensive understanding of nursing theory, practical skills, and clinical experiences necessary for competent nursing practice.
Our curriculum is carefully crafted to provide a comprehensive understanding of nursing principles, healthcare sciences, and evidence-based practice. Students will study subjects such as
Anatomy
Physiology
Pharmacology
Medical-Surgical Nursing
Obstetrics & Gynecology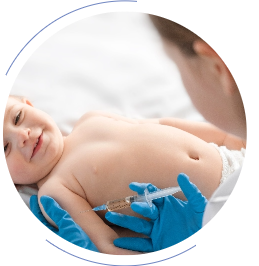 Pediatrics
Community Health Nursing
Psychiatric Nursing
Research Methodology
Clinical training is a vital component of our B.Sc. Nursing program. Students will have the opportunity to gain hands-on experience and apply their knowledge in real-world healthcare settings. Under the guidance of experienced faculty members and healthcare professionals, students will develop essential clinical skills, critical thinking abilities, and effective communication techniques. Clinical rotations in various specialties will provide exposure to different patient populations, healthcare settings, and interdisciplinary teamwork.
Ethics and Professionalism
We strongly emphasize the importance of ethical values and professionalism in our MBBS program. We strive to instill in our students a strong sense of integrity, empathy, and respect for patients' rights and dignity. Our curriculum incorporates ethical considerations and fosters a patient-centered approach to healthcare delivery.

State-of-the-Art Facilities
Neelima Institute of Medical Sciences boasts state-of-the-art infrastructure, well-equipped laboratories, simulation centers, and modern hospital facilities. Our students have access to advanced medical equipment and technology to enhance their learning experience and practical training.

Experienced Faculty
Our faculty members are highly qualified and experienced professionals who are dedicated to the success and well-being of our students. They provide comprehensive guidance, mentorship, and support, ensuring that students receive a quality education and personalized attention throughout their MBBS journey.
Upon successful completion of the B.Sc. Nursing program, graduates can pursue diverse career opportunities in various healthcare settings, including
Hospitals
Clinics
Community health centers
Educational institutions
Research organizations
Government agencies
They can work as registered nurses, clinical educators, nurse administrators, research nurses, or pursue advanced studies in nursing. Join us at Neelima Institute of Medical Sciences and embark on a transformative educational journey in the field of nursing. For more information about our B.Sc. Nursing program, admission procedures, and curriculum details, contact our admissions office. We look forward to helping you achieve your aspirations of becoming a skilled and compassionate nursing professional.
Your Gateway to a Medical Education
Enroll at Neelima Institute of Medical Sciences and Ignite Your Journey Towards Healing and Discovery!