Admissions at Neelima Institute of Medical Sciences We, at Neelima Institute of Medical Sciences, are committed to providing a nurturing and intellectually stimulating environment that fosters academic excellence, research, and holistic development. 
Our laboratories serve as the epicentre of scientific exploration, empowering students, researchers, and faculty members to delve into the intricate realms of medicine, unravelling the mysteries of the human body, and shaping the future of healthcare.
Our classrooms are thoughtfully designed to create an environment conducive to learning, collaboration, and intellectual growth. Equipped with modern teaching aids and advanced technology, these spaces provide an immersive learning experience that combines traditional teaching methods with interactive multimedia resources.
Our Seminar Hall is thoughtfully designed to accommodate large gatherings while maintaining an atmosphere that encourages interaction and active participation. Equipped with state-of-the-art audiovisual systems, comfortable seating, and a conducive learning environment, this space sets the stage for stimulating seminars, conferences, workshops, and symposiums that foster the exchange of ideas and advancements in medical research and practice.
Step into our Auditorium, and you will be greeted by its impressive design, spacious seating, and state-of-the-art audiovisual equipment. This purpose-built venue is meticulously designed to accommodate large audiences, ensuring that every attendee can fully immerse themselves in the rich experience of the events held within its walls.
A space dedicated to fostering mentorship, collaboration, and the pursuit of academic excellence. Within these rooms, our distinguished faculty members find solace, engage in scholarly discussions, and provide invaluable guidance to students, creating an environment that nurtures growth and inspires the next generation of medical professionals.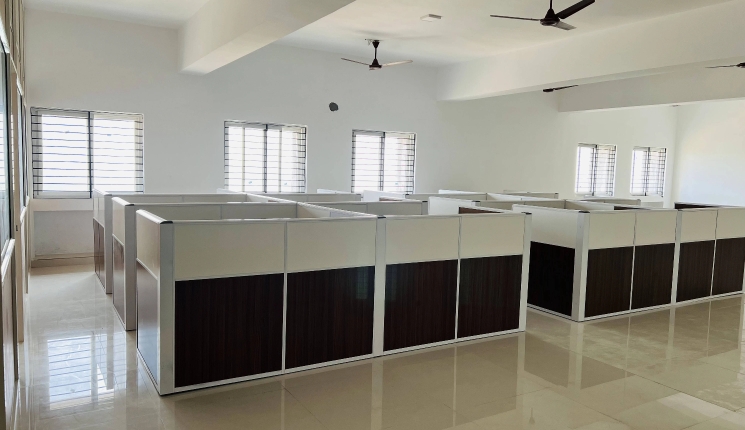 Neelima Institute of Medical Sciences Block
The Neelima Institute of Medical Sciences Block stands as a symbol of innovation and progress in medical education. Designed with meticulous attention to detail, this modern facility encompasses spacious classrooms, well-equipped laboratories, simulation centres, and advanced research facilities.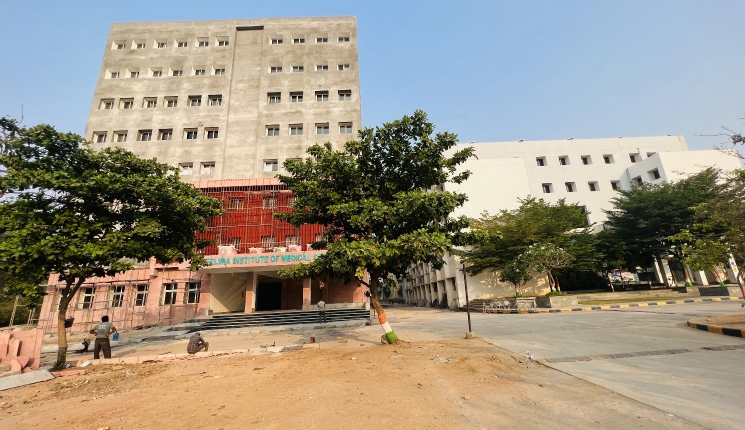 Green spaces in our university